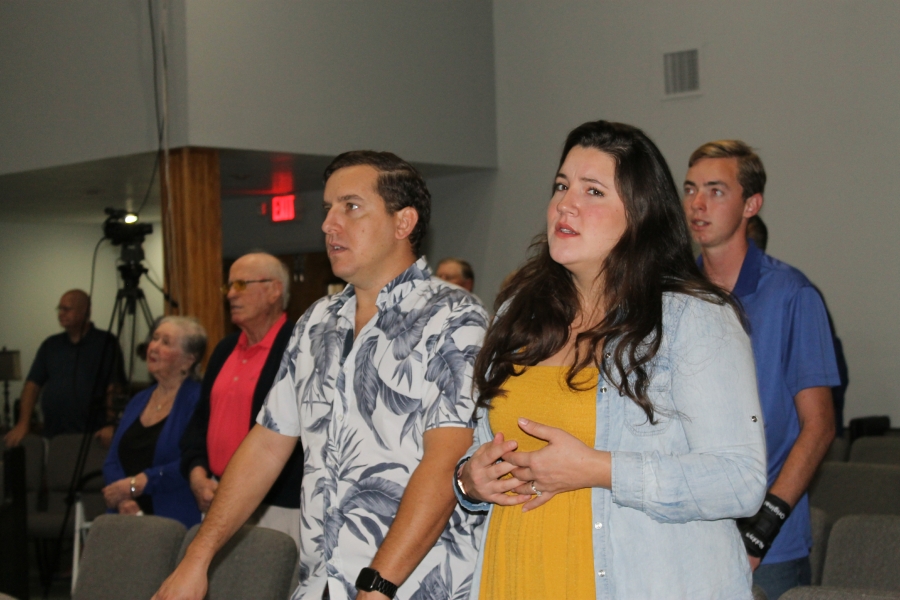 You Are Important To Us!
Membership
At Christ Community Church, we believe membership in a church is a very important decision for the spiritual health of individuals and families. Membership is a way we can publicly communicate, before God and others, that our intention is to faithfully serve and build up Christ's Church in a particular location and family of believers.
While both members and attenders are welcomed and encouraged to serve, only members may become elders or deacons, and vote in official church meetings.
Membership is important, because only with serious commitment and time invested in a local body do we really get to know each other- to be vulnerable and transparent- and to build the trust levels needed to truly hold one another accountable. We view church membership as mutual commitment and accountability to discipleship. To be a disciple is to follow Christ's greatest commands – (1) to love God with all our mind, heart, soul, and strength, and (2) love one another as ourselves. As part of the Church, our fundamental mission is (3) to make disciples. Everything we do at CCC is geared towards spurring growth in three areas. Our mission statement reflects these priorities: To Pursue Christ, Community, and the Great Commission Together.
We've worked hard on our membership process to make it thorough, concise, and flexible. As a prospective member, you will learn about our history, doctrinal beliefs, denomination, purpose, and how to serve. The purpose of this process is to make sure membership at CCC is a great fit for you, your family, and our family! The steps are outlined below:
Watch the following videos
Meet with Pastor Nathan to ask him any questions you have about the church.
Meet with a couple elders to get to know you and where you are spiritually.
Go before the church for a vote of affirmation at a weekend service
Thank you so much for taking the time to read this page and prayerfully consider serving the LORD with us here at Christ Community Church. We couldn't be more excited about welcoming you on board!
-Pastor Nathan Rice
If you're really interested in how the church operates, you can look at our By-Laws here.
Hebrews 10:24-25 "And let us consider how we may spur one another on toward love and good deeds, not giving up meeting together, as some are in the habit of doing, but encouraging one another—and all the more as you see the Day approaching."